Laboratory Range - Cad-Cam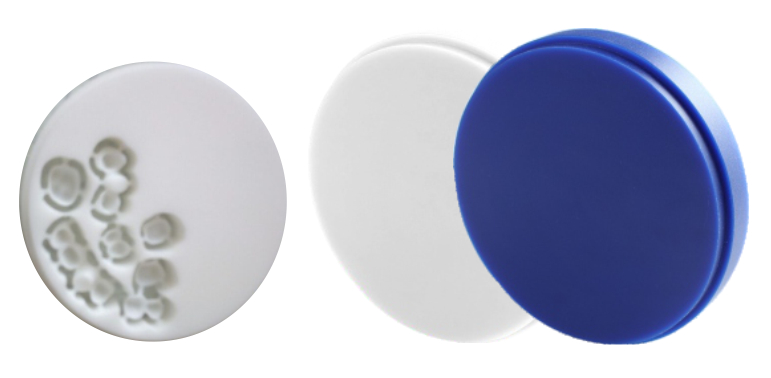 Description: The basic wax comes in cakes/Blanks forms. They are of standard dimensions, so will fit in respective machine holders accurately. Wax has enough hardness and toughness to serve its purpose. Wax blanks / cakes have a high melting point, hence can be manipulated easily in the lab. During use in milling machine the wax will not stick to milling tool making it easy for cleaning the milling unit.
Colour: White, Ivory, Tooth Colour.
Size: 10mm, 12mm, 14mm, 16mm, 18mm, 20mm, 22mm, 25mm.
Type: Girrbach System, Zirkonzahn System, Open System, D-Wax.
Packing: 1 pcs/Box
Intended Use/Indication: Used for the construction of dental crown and bridgework through lost wax casting method. It can also be used for calibration of CAD / CAM Machine before milling of ceramic block in CAD / CAM Machine.
Shelf life and storage:
Best before 60 months under proper storage